PENNZOIL 10 MINUTE OIL CHANGE SERVICES
At Pennzoil 10 Minute Oil Change, we do more than just change oil. We also perform warranty maintenance and services. From transmission flushes and filter changes to gearbox services and fuel filters, we can make sure your vehicle is kept up with its preventative maintenance schedule.
Why is it important to keep up with these services? Critical components of your vehicle have oils or fluids that break down just like the oil in your engine sacrificing the protection of these components and causing premature failure and expensive repair bills at the mechanic shop.
We follow all manufacturer recommended service intervals when servicing your car and all the fluids and filters we use meet and exceed the manufacturer specifications. When you service your car at Pennzoil 10 Minute Oil Change you can feel confident you and your vehicle will be treated right.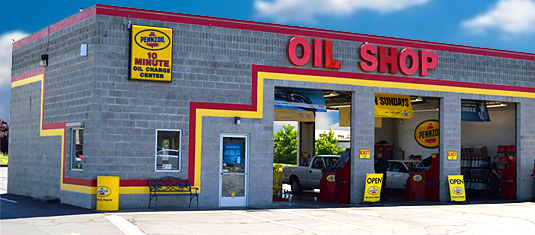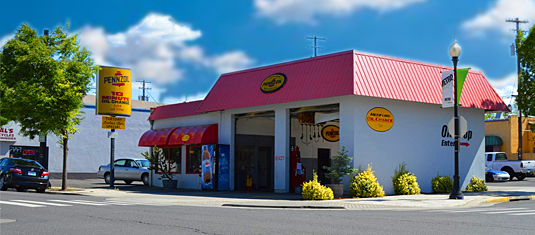 SERVICE
PRICE
Full Service Lube, Oil, and Filter with 20 point check
Replace oil (up to 5qts.), new oil filter, lubricate all grease fittings, wash windshield, check and fill transmission fluid, differential fluid, brake fluid, power steering fluid, battery fluid, radiator & coolant reservoir, tire pressure, windshield washer fluid, inspect air filter, PCV valve, crankcase breather, lights, windshield wipers, belts, hoses, under hood visual, under chassis visual, and a FREE CAR WASH.
$54.99*
Motorhome/RV Service
$69.99*
High Mileage Full Service
Standard Full Service with High Mileage Motor Oil (up to 5 qts.)
$69.99*
Gold Synthetic Blend Full Service
Standard Full Service with Gold Synthetic Blend Motor Oil (up to 5 qts.)
$69.99*
Platinum Full Service
Standard Full Service with Platinum Synthetic Motor Oil (up to 5 qts.)
$89.99*
Pennzoil Ultra Full Service
Standard Full Service with Pennzoil Ultra Synthetic Motor Oil (up to 5 qts.)
$99.99*
Automatic Transmission Services
Drain and fill (includes final-drive where applicable)
Change fluid, new filter, and replace pan gasket
Flush Service (100% fluid exchange)
$69.99*
$149.99*
$149.99*
Manual Transmission Service
Drain and fill
$69.99*
Differential Services
Rear Differential
Front Differential (on final-drive on non automatic all-wheel drive vehicles)
Final-Drive
$69.99*
$69.99*
$69.99*
Transfer Case Service
Drain and fill most
$69.99*
Cooling/Antifreeze System Flush
100% system fluid replacement most
(Includes radiator, engine block, heater core, and overflow reservoir)
(Up to 2 gallons antifreeze/coolant)
$99.99*
Fuel Filter Service
Replace inline fuel filters for fuel injection systems (most vehicles)
Diesel engine fuel filter (Ford, Chevrolet, Dodge applications only)
$49.99*
$99.99*
Fuel System Cleaning Service
(2 step service cleans entire fuel system)
$99.99*
Power Steering Flush Service
$69.99*
Air Filter Replacement
$19.99*
Cabin Air Filter Replacement
$39.99*
PCV Valve Replacement
$9.99*
Crankcase Breather Filter Replacement
$5.00*
Premium Wiper Blades
$19.99**ea
Bosch Evolution Wiper Blades
$29.99**ea
Fog light Replacement
$19.99*
Headlight Replacement
$19.99*
Exterior Light Replacement
$9.99*
License Plate Light Replacement
$9.99*
Serpentine Belt Replacement
(most vehicles)
$89.99*ea
We carry all of the following brands of motor oil:
Pennzoil • Quaker State • Valvoline • Mobil 1 Synthetic • Castrol • Chevron Delo 400 • Shell Rotella
If you are low on any fluid within 3 months or 3,000 miles of your last service, drive into either location for a FREE top off. **
* All prices are effective Oct 1st, 2022. Prices are subject to change at any time without notice. Base prices shown and can vary with make and model of vehicle. Pennzoil Conventional oil installed at base price. All other oils are subject to an up charge. **Free top off excludes specialty or dealer oils and fluids. Up to 1 quart motor oil.